Fa La La La La
Hi
I started up the lovely stocking from the book Holiday Knits.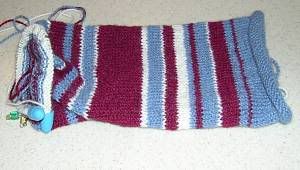 I am knitting it with a #3 – 12" circular. It is coming out real nice and much easier since I need to switch out the colors for the striping. I am running all three colors along inside and just pull forward the color I need.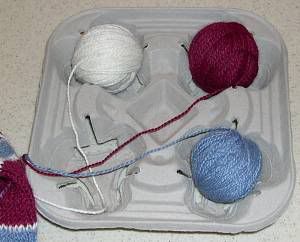 I discovered a good use for this beverage carrier from Starbucks. It works great for holding the three balls of yarn, especially when riding in the car and trying to knit a few rows on the go. Have you tried Starbucks Holiday Peppermint Mocha? It is Yummy!
For More Details check out the whole post at
Zip-a-dee-doo-dah Day!
Happy Holidays
Tami